He has specialing bond with his mother as his father seldom comes home. "Helping mom is the best thing I can do", he says. He helps his mother to prepare room for the homestay guest. The desolated boring room turned into a colorful lively room from Caritas furniture support. The room is the best they can offer to the homestay guests. If not for Caritas, they would have never been able to purchase bed, beddings leave alone installing WIFI connection in the room. "All thanks to Caritas as we can now offer a good room to our guests. And when there are no guests, I can study, play and laze around in this room", he giggles as he says. The room has not yet been used by the guests due to COVID situation, however he is confident about guests loving it.
homestay picures 24 of 51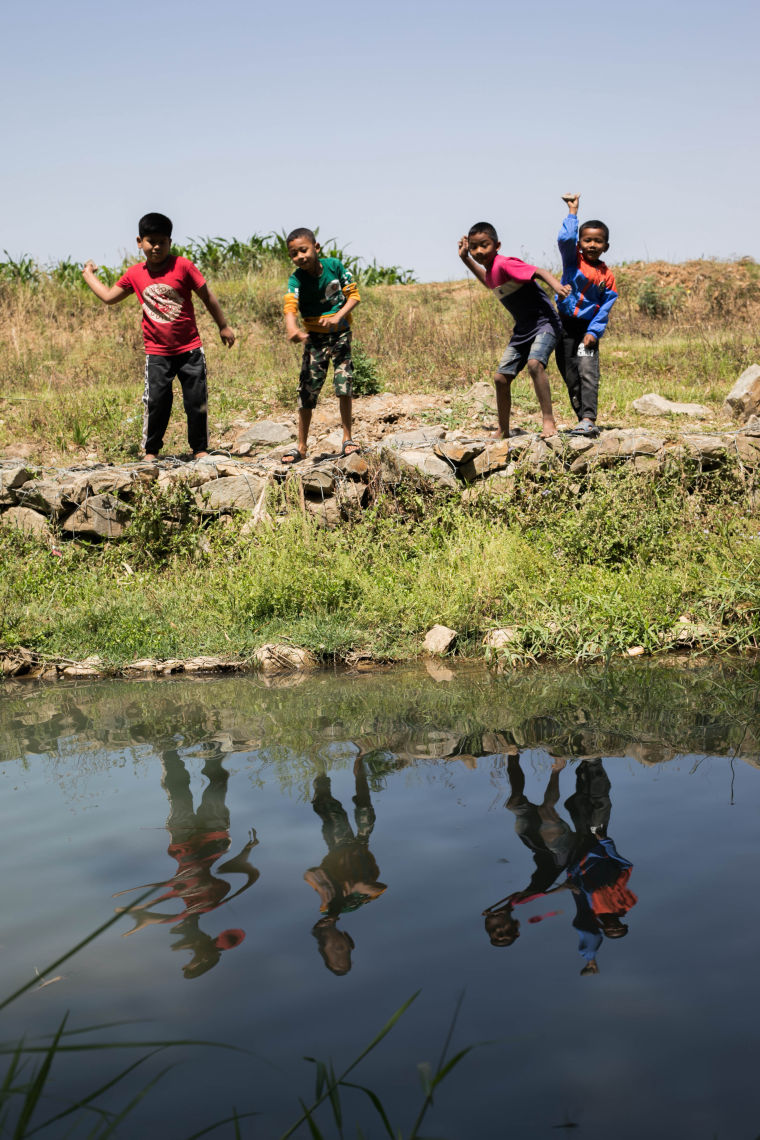 "Some of my friends' parents are also involved in Homestay Project, so while playing, we make sure to converse in English", he reveals. He practices English so he can interact with homestay guests and plans to perform cultural dance for them. He was a shy boy before, even to participate in cultural program but after the project, he is motivated to join community women (girls of his age) in homestay cultural program.
He learns dancing from elders and from You Tube videos. Caritas' WIFI support has made it possible for him to learn innovative dance moves from videos, as well avoided him from going outside (to play) home during COVID-19. Before he used to go outside and play with friends, visit market and friends' house unnecessarily, but after internet connection in the house, watching videos and playing video games is his favorite pastime. Her mother complains watching too much videos and playing games affect health, but during COVID situation, it is the only option left for parents to make children stay home. He is aware of COVID, and importance of mask, sanitizers and social distancing. Moreover despite young age, he is fully aware of the importance of homestay in his life. "More guest means more money in the house for my education", he shares. Father's salary and mother's tailoring income is insufficient to pay off his school fee and his grandmother's medicines. Therefore, he is willing to do everything to support his mother so she can operate homestay business smoothly.
homestay picures 33 of 51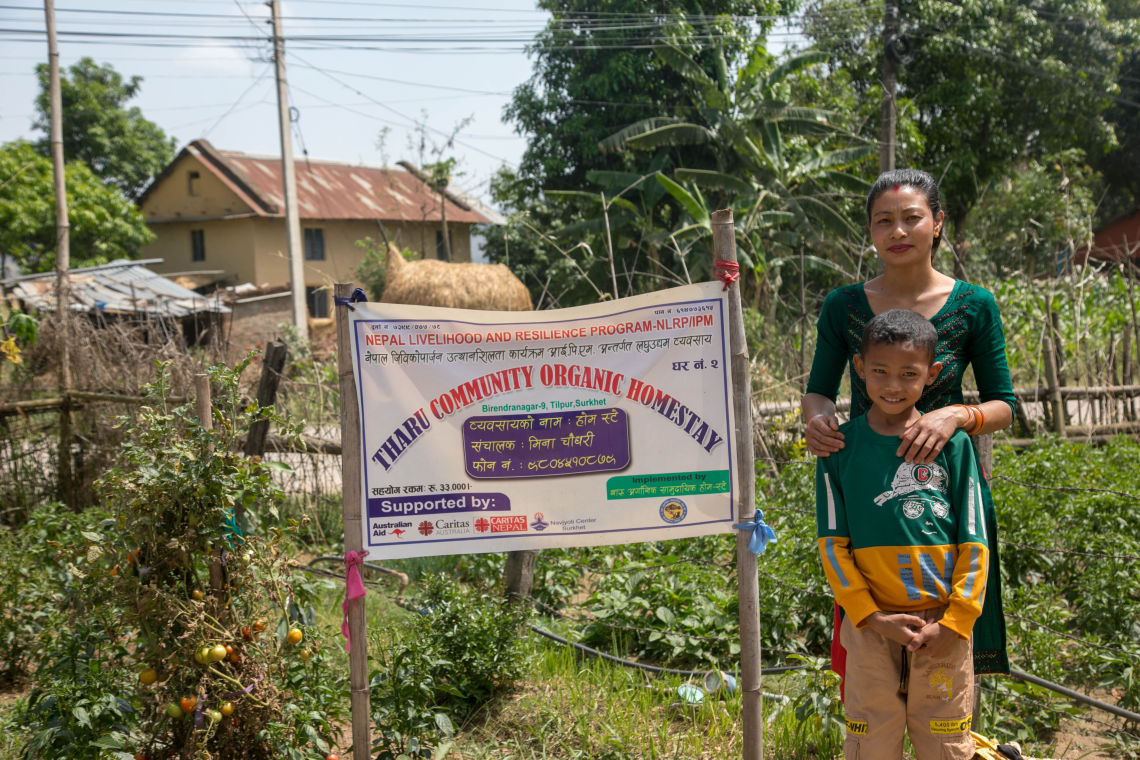 Aayush with his mother, Ms. Mina Chaudhary              
The Homestay project has inspired everyone, also young people like Aayush who now help their family with whatever little they can. It's not a compulsion but a willing heart that makes him work for the cause, the cause to provide a place in their homes where guests can experience a real "Home away from Home". 
Lastly he thanks Caritas, and assures to be the best host family and welcomes everyone to experience exquisite Tharu culture and loyal hospitality.