ADRA Nepal, LWF, INF and Caritas Nepal and their partners NGOs have been jointly implementing the project 'Promotion of Women's Empowerment and Rights Targeting Rural Women (POWER)' with funds support from Australian NGO Cooperation Program (ANCP) of the Department of Foreign Affairs and Trade (DFAT) Australia through its Australian counterparts of the respective consortium member of the project.
Project with the goal of advancing the position of women was to contribute in good governance and inclusive development in Nepal. The project has three key outcomes areas: (1) strengthened pathways for gender equality (access, empowerment and advocacy) within organizations and communities; (2) Gender equality in terms of staffing and outreach of the project interventions; and (3) Gender network operating among participating partner NGOs. The project implementation was started from July 2018 and ending in June 2021. It was implemented in 35 local governments of 17 districts under six provinces of Nepal.
gesi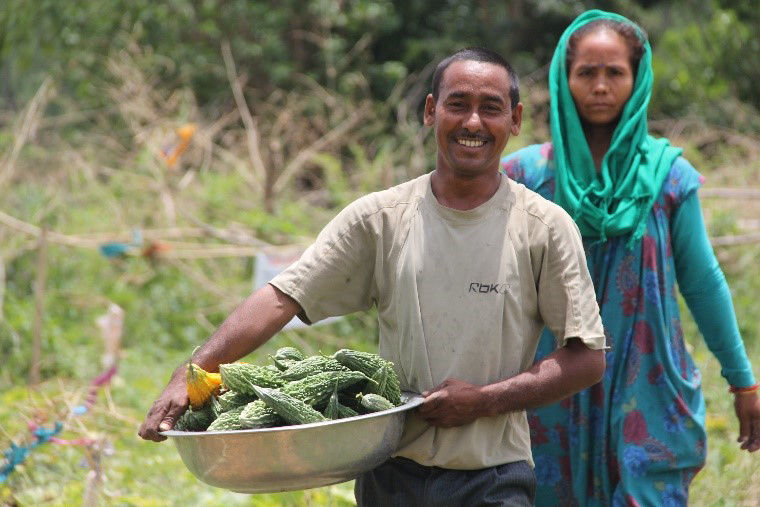 power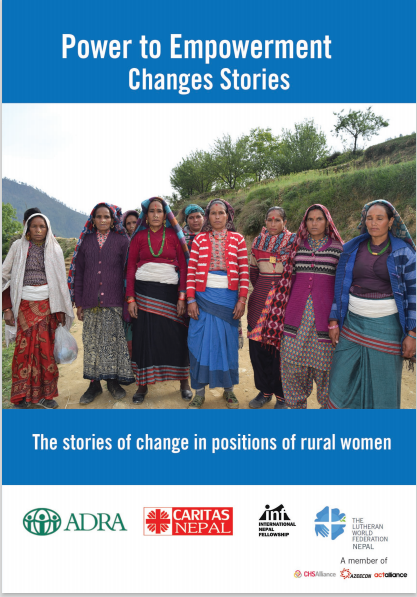 It is our pleasure to share with you the 'The stories of change in positions of rural women' that captures some of the major positive changes we have brought into the lives of the poor and marginalized people in Nepal. We have been documenting success stories, good practices, and lessons learnt, and sharing them widely. We have presented the stories of the most marginalized women living in the rural and remote areas in this collection. This booklet documents how the POWER project has contributed to overcome the social stigma and discrimination so that rural women can live a dignified life. The stories of change, progress are only the representatives from mainly Western part of Nepal. The book also witnesses the changes brought in the lives and current socio-economic and political position of the rural women. ADRA Nepal, Caritas Nepal, INF Nepal and LWF Nepal work in close collaboration and coordination with local partners, the government agencies at the local, provincial and federal levels. This success is the combined result of the cooperation among the supporting partners, communities, government agencies and the implementing partner organizations. The consortium members would like to express gratitude to the Government of Nepal and supporting agencies including Australian Government through the Department of Foreign Affairs and Trade (DFAT), ALWS Australia, ADRA Australia, Caritas Australia and INF Australia. Finally, we would like to thank Mr. Keshab Prasad Poudel for his contribution and engagement for collection of the stories and the local implementing partners namely Bayalkanda Nawajyoti S&C Ltd. Surkhet, CBO Federation, Dailekh, Rupantaran and FIRDO Pyuthan for their efforts and dedication.....
consortium partner